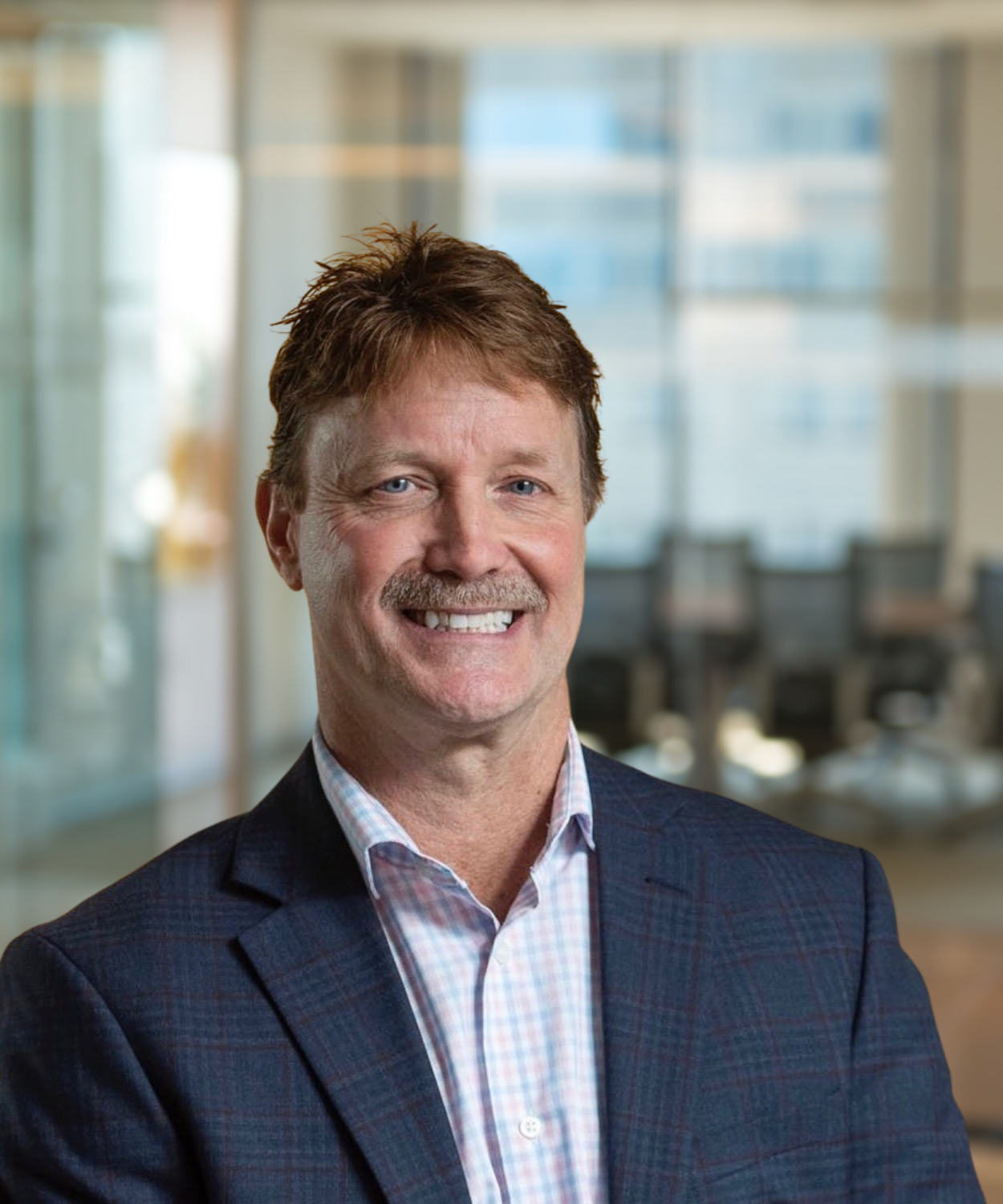 Are you interested in starting a coaching business and possessing all the necessary skills to help businesses grow and achieve freedom?
At Insight, we specialize in training business owners to build successful companies. We are thrilled to announce that our entire system and business model are now available exclusively to aspiring and active coaches.
It all started with founder, Tom Powers, (this handsome fellow you see to your right) a  passionate entrepreneur turned business coach who built his companies from scratch through sheer determination and drive. Sound familiar? For 35 years, he started multiple businesses and provided a comfortable life for himself and his family. However, despite all his hard work and efforts to expand, his companies never seem to reach their full potential.
Tom identified a problem common among entrepreneurs over a decade ago - he excelled in only two out of the thirteen roles essential for a successful business. While he was adept as a leader and in terms of operations, he needed help with tasks like marketing, hiring, accounting, and finance, which hindered his progress. So, Tom discovered the path required to succeed, applied it, and decided he had to do something to help other entrepreneurs succeed without going through the same trials and tribulations he faced.
The Six Levels to the Business Climb was born from our team's tireless efforts to test and develop a system that could be customized for diverse business types. Thanks to Tom's innovative approach and unwavering commitment, we've created a wealth of resources that have helped countless entrepreneurs achieve their goals.
Over a decade of development and coaching, Insight Business Coaching has taken Tom's innovative system and flipped the switch to help aspiring and active coaches! We've crafted Insight's business model into an all-encompassing, business-in-a-box platform to assist aspiring coaches in launching their businesses swiftly and conveniently. 
Our turnkey package includes every tool necessary: training, instructional modules, coaching presentations and tools, operational foundations, and more - allowing founders to start simply on their terms with confidence.
Providing coaches with the resources and guidance to guide entrepreneurs to freedom and success. Insight Business Coaching has become a haven for aspiring coaches and business owners nationwide. We're here to assist you in your journey and give you the tools to reach your highest potential. Join us today and start a business with purpose and start your business coaching business with Insight Business Coaching.
So what is the 6-Level System and business model entrepreneurs use to launch their coaching business?
Watch the video and see the system that has helped hundreds of business owners over the past decade! Get a peek at our coaching techniques and learn from our experience.
By completing Levels 1-6, business owners reduce their stress and become free from the business. Boosting efficiency and profits by over 85% and building a duplicatable and valuable asset.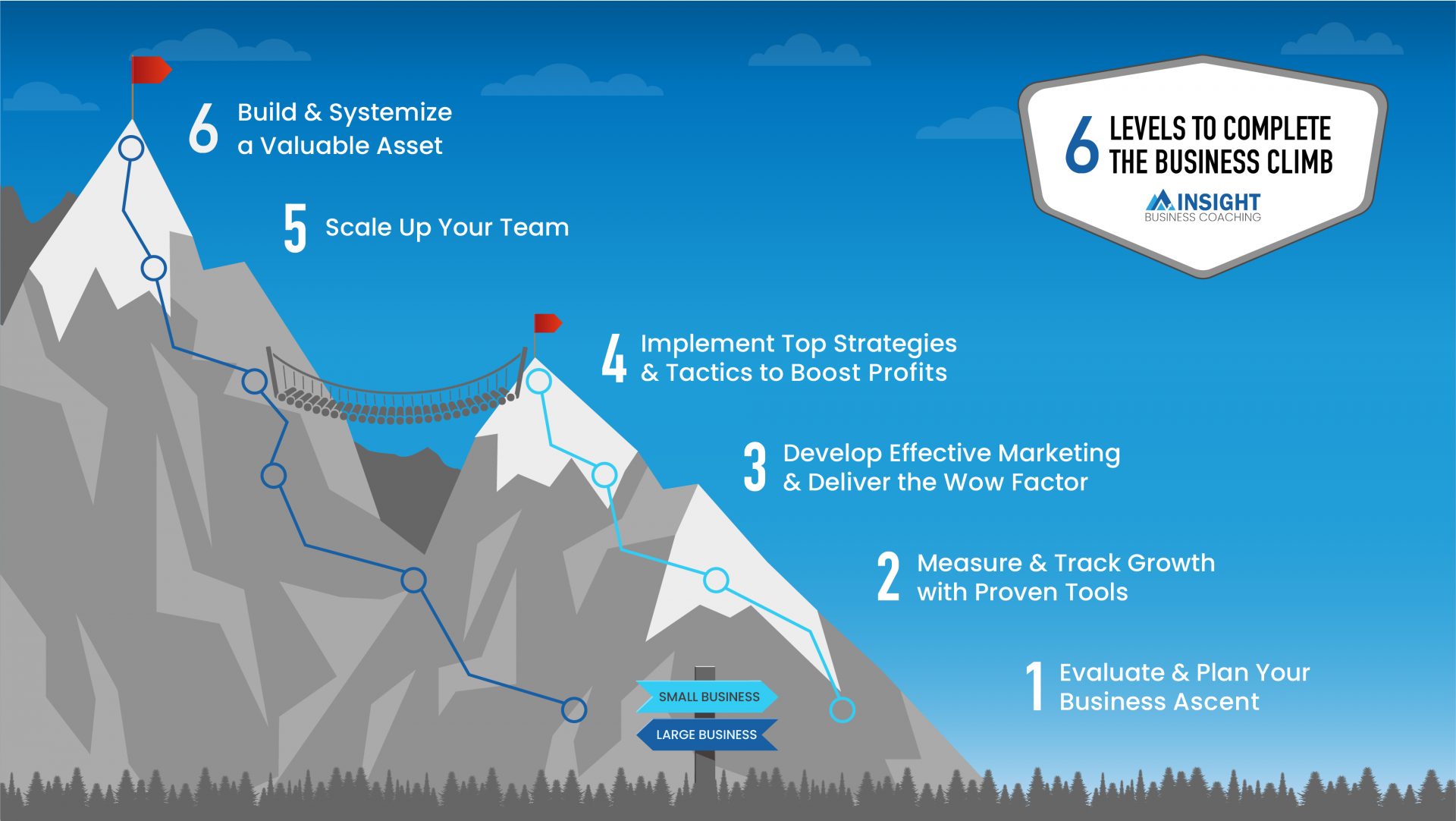 So what is the Climb?
It is a unique coaching tool our coaches use to guide businesses through the stages of their services. Each level of the business climb is a process, not an event. We'll be training you to confidently coach businesses through each level. You'll teach businesses to work differently — not harder, or longer. This will help create the time business owners desperately need to spend on themselves, their families, or growing their businesses.
Discover more about what is included in each level!